Meet the Expert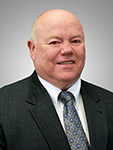 Tom Chapman

By sending us an email, you agree to our privacy policy.
Proven Leader in Modular Project Delivery
Our team is experienced in the Design, Construction and Qualification of all Modular Project Delivery (MPD) approaches, including Process Modules, Modular Wall Systems, Modular MEP Systems and Shipping Container Modules.

Modularization optimizes the fragmented capital project supply chain by reducing the number interfaces and leveraging the skills of the marketplace. We have successfully delivered hybrid projects incorporating modular and "stick-built" components to leverage the skills of the region and the efficiency that modularization offers. Modularization approaches can b e applied in a wide range of combinations depending upon each projects unique requirements.
Process Modules/Modular Systems
Modular Wall Systems
Shipping Container Modules
The benefits of modularization are many, and the quantitative evaluation can be highly complex. Employing our own MPD methodologies, our team has successfully reduced overall project schedules, increased quality and improved overall cost estimates for clients.
In addition, we developed and led the IPS Modular Construction Technologies Tours as INTERPHEX for the last three years; providing clients access to the very best vendors/suppliers and industry trends, innovation and new technologies.