Sharing What We Know
Our Preconstruction planning efforts on a $2MM sterile valve replacement project led to a significant reduction in the overall building shutdown duration and associated shift differential costs.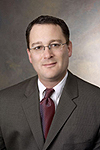 Need Preconstruction expertise? Contact Greg Call at LEAN@ipsdb.com or 888.366.7660.
Preconstruction: Start with a Solid Foundation
The key to every successful project is good decision-making at project inception to establish the foundation for successful construction execution. The Preconstruction phase is as critical as the actual construction. At project onset, our team members listen carefully to fully understand and integrate themselves into the project and its overall goals and objectives.

Developing a solid, proactive preconstruction plan provides a key understanding and management of critical objectives throughout the Preconstruction phase. The execution plan streamlines the transition from project inception into the construction phase, and creates a synergy between the client, design and construction teams. We build a realistic roadmap that reflects critical milestones, goals and objectives and outlines the activities required for successful project completion.
Program Strategy / Execution Planning
Scheduling / Estimating Planning and Management
Design Management
Construct-ability Review
Bidding / Procurement Strategies / Negotiations
Logistics
Risk Analysis

Site Safety Programs
MEP Coordination
Project Reporting
Commissioning / Validation Master Plan Collaboration
As-Built / Close-out Documentation
Value Engineering
Building and Environmental Permitting
Cost Planning / Project Controls
Expert Insight
"Emerging Market Capital Sourcing", Kevin Batche, INTERPHEX 2014 Webinar Series Kick-off, October 1, 2013