EPCMV Expertise
For a state-of-the-art "Greenfield" manufacturing and warehouse facility, we demonstrated tight budget management…executing the project $1.1 MM less that the BOD target estimate.
Meet the Expert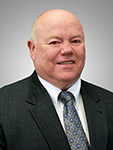 Tom Chapman

By sending us an email, you agree to our privacy policy.
Integrated EPCMV: Minimizing Business Risk and Reducing Overall Schedule and Costs
IPS is a pioneer in the application of single source, integrated EPCMV for technically complex facilities. Having completed over $2 Billion in Construction, IPS has developed, implemented and refined a delivery model that addresses the entire project life cycle.

By focusing on design quality, and by effectively controlling costs and schedule, our team of Technical Builders applies our lean project delivery strategies - adding value by minimizing risk, reducing the duration from decision to delivery and streamlining efficiencies from preconstruction to design to construction through commissioning and qualification. We have successfully completed EPCMV projects of varying sizes. Both small and large projects, ranging from $150,000 to $200 Billion, benefit from our integrated project delivery approach.
Benefits of an Integrated Project Approach
Improved Decision-Making Process
More Strategic Focus
Fast-Track Construction
Schedule Optimization
Phased Construction Deliverables
Lower Overall Costs
Reduced Value Engineering through Life Cycle Process
Target Costing
Increased Time to Market
Streamlined Efficiencies with Design and Compliance
Improved Risk Management

Higher Quality Facilities
Enhanced Site Safety
Integrated Single Source Responsibilities
Development and Implementation of Risk Mitigation Plans
Expedited Preconstruction Services
Enhanced Project Team Communication
Focused Accountability
$GMP or Lump Sum
Competitive Procurement Strategies
Technical Knowledge and Results
We applied Modular Construction, Lean Integration, Target Costing and $GMP delivery methodologies for a state-of-the-art CGMP Aseptic Fill/Finish Facility with a very aggressive timeline. The new facility consists of aseptic core, inspection and secondary packaging, along with an increased capacity and capability for biologics manufacturing. Taking advantage of stimulus funding, a phased approach was undertaken to invest in production infrastructure. IPS' strategic procurement strategies and lean project delivery techniques resulted in significantly lower cost per square foot metrics.
Expert Insight