Meet the Expert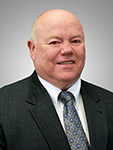 Tom Chapman

By sending us an email, you agree to our privacy policy.
Construction Management: Excellence Spanning the Project Execution Life Cycle
As Technical Builders with experience spanning the entire project execution life cycle, we specialize in complex facilities in hi-tech and highly regulated industries. Our philosophy is to rigorously apply the latest best practices and employ our technical expertise, unique methodologies and uncompromising safety planning for project management and execution…as a result projects runs smoothly, safely, on time, on budget and in compliance.

With a resume of $2 billion in construction around the world, we have successfully delivered a wide range of CM projects: critical shutdowns, CGMP compliance upgrades, DEA vaults, cold storage, new construction and renovations. IPS CM-led projects result in a project delivered safely, while optimizing cost and schedule control and implementing the highest quality standards to exceed the most demanding expectations.
While our projects vary in size – both small and large – and scope, our team of seasoned design, engineering, compliance and construction professionals and technical experts devote the same high level of Knowledge, Skill and Passion to each project.
IPS Benefits and Services
Depth of Experience
Technical Know-how
Proactive Issue Resolution
Comprehensive Reports / Procedures
Constructability Analysis
Safety Programs and Education
Quality Assurance
Project Management / Planning
Cost Control
Schedule / Time Management
Contract Administration
Communication Protocols

Modular / Lean Methodologies
Procurement
Multi-National Contracting Strategies
Preconstruction
Owner's Representation
Scope Change Control
Earned Value Reporting
Project Status Reporting
Value Engineering
Start-Up / Commissioning Support
Project Close-Out
Risk Management
Technical Knowledge and Results
We were awarded a 5-year contract to provide Construction Management and Design services for all capital projects at one of the largest manufacturing campuses in the US. The program was designed to optimize operations and increase production capacity and capabilities. Our team completed strategic projects included optimizing processes and performance, upgrading equipment and facilities and enhancing capacity and capability through the implementation of advanced technologies to meet current and long-term need for vaccines and biologics worldwide. The technical content of the program included new construction; critical shutdowns, relocations; facility and manufacturing upgrades; equipment installations such as MRI units, 20L Delta V-based bioreactors and PSF skid; HVAC upgrades; process piping revisions, large-scale chilled water system upgrades, etc.
Members of our CM Team