Meet the Expert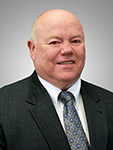 Tom Chapman

By sending us an email, you agree to our privacy policy.
Lean Commitment
IPS has taken a lead role in developing the Lean Project Delivery process within Life Sciences. We focus our commitment within four distinctive areas: cost, waste, redundancy and continuity. By focusing on these four areas, we have reduced project construction costs as well as project soft costs, ultimately shortening project timelines which typically translates into lower costs.

We have demonstrated our commitment by offering our Lean Methodologies and Project Life Cycle services since our inception. From project inception through completion, we have the perspective and opportunity to analyze and challenge every traditional step of the project delivery process and provide unique solutions to eliminate waste and help lower costs.
Holistic Integrated Approach
Integrated Scheduling and Timely Decision-Making
Leveraging BIM Technology
Target Design Costing while Maintaining Value
Risk Management and Monitoring
Minimize Waste of Time / Generate Maximum Value
To find out more about how our risk-based approach and innovative Lean strategies can help, contact John Gilroy, PE, Lean Certified at lean@ipsdb.com or 888.366.7660.
By sending us an email, you agree to our privacy policy.