Experienced, Committed Leadership
Bringing years of experience to the table, these seasoned industry veterans have successful track records and client side industry expertise in numerous technically complex and compliant industries. Our Leadership Team creates and shapes results-oriented strategies that yield practical, cost-effective business solutions to achieve your project and business objectives.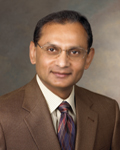 Dave Goswami, PE
Chairman & Chief Executive Officer
Mr. Goswami has more than twenty-four years leadership experience in facility design and engineering for hi-tech, high performance facilities. Prior to joining IPS, he held the position of Chief Mechanical Engineer at a major architectural/engineering firm. Throughout his career, he has specialized in biohazard facility design, hi-tech laboratories, large corporate headquarters, animal facilities, data centers, utility plant design, wastewater recovery and energy based projects for a broad range of industries. He is a registered engineer and involved with many industry-specific associations, such as the International Society of Pharmaceutical Engineers (ISPE), American Society of Mechanical Engineers (ASME), and the American Society of Heating, Refrigeration and Air-conditioning Engineers (ASHRAE). Mr. Goswami has been published in several industry and trade publications and has presented as a subject matter expert for a number of national organizations and associations.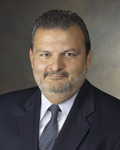 Mark A. Butler
President, Managing Director of the Americas Unit
Mr. Butler possesses more than twenty-five years of experience in facility design, construction and operations of 10,000,000+ sf of commercial, manufacturing, production, government facilities, laboratories and office space. He has been involved in the design and operation of more than 10 million square feet of facilities, including both new construction and renovation projects for a wide range of clients. Highlights from Mr. Butler's prior employment includes the management of the $350 million Master Plan program involving design and construction of more than 1 million sf of R&D Labs, pilot plant, office and amenity space, parking structures, highway improvements and a 15 MW service upgrade. Over the past year, through his sustainable leadership and through energy audits, clients have improved their "triple bottom line" and realized $4.3 million in annual savings. Mr. Butler holds degrees in HVAC and Solar Technology from The Pennsylvania State University and a BS in HVAC Technology from Ferris State University. He was awarded "Outstanding Alumni" from Penn State in 1996 and has a Patent Pending for Ultraviolet Sterilization for cold mist humidifiers. He is a frequent speaker at industry events and associations. Mr. Butler is also a contributor to the Baseline Guide for Laboratories and is on the Steering Committee for ISPE's Sustainable Community of Practice.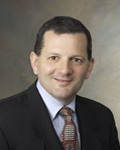 John Gilroy, PE
Senior Vice President, Global Risk Management
Mr. Gilroy has more than twenty-one years of EPCM experience in providing project management and mechanical services for the pharmaceutical, biotechnology and commercial sectors. His experience includes design engineering from concept through implementation, system evaluation/analysis and troubleshooting, cost estimating, budget generation, scheduling and overall project execution. Leading the Design and Construction groups at IPS, Mr. Gilroy and his team completed more than $1B of in-place, technically-based construction in the United States. He has taken the lead in developing and implementing a "Lean" Project Delivery Process, resulting in reduced waste and real value for clients. In addition, he established execution methodologies which offer ways to do things better and more efficiently, ultimately delivering higher quality while controlling costs and maintaining long-term operational dependability. He is a registered engineer and a graduate of The Pennsylvania State University with a Bachelor of Science in Mechanical Engineering.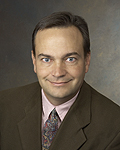 Vince Cebular, LEED AP
Senior Vice President, Compliance
Mr. Cebular has more than twenty years experience in engineering and validation, focused on the commissioning and validation of facilities and systems for manufacturing, packaging, research and development, and high-tech industries. He has a broad range of experience in the areas of drug manufacturing, aseptic processing and filling, utility systems, building automation systems and laboratory support systems. He also focuses on project management, compliance consulting, preparation of commissioning and validation master plans, performing quality reviews, performing engineering design reviews and consulting on implementation of science and risk-based programs. Mr. Cebular is considered an expert in the areas of sterile and aseptic processing and equipment. He earned a Masters of Business Administration / Production Management from Widener University and a Bachelors of Science degree in Chemical Engineering from Grove City College. He is an active member of the International Society of Pharmaceutical Engineering (ISPE).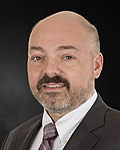 Gene Martini, PE
Vice President, Engineering
Mr. Martini brings twenty-six years of experience in the management of capital projects for technically complex facilities. Over the last 15 years, he has been exclusively involved with FDA-regulated manufacturing and development projects. His experience includes direction of all project management, procurement, construction management, and qualification functions and has managed numerous projects, from conceptual studies through large engineering, construction, and validation programs. His primary responsibility with IPS is the management of construction capabilities to deliver complete "turn-key" solutions for complex projects. Mr. Martini earned his Masters of Business Administration from Villanova University and a Bachelor of Science degree in Chemical Engineering from The Pennsylvania State University. He is a member of the International Society of Pharmaceutical Engineers (ISPE) and the Project Management Institute.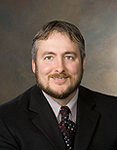 Patrick Bucklen, PE, CPD
Principal
Mr. Bucklen has more than eighteen years of experience in the design of cGMP facilities. His specialty is developing complex projects through conceptual work and master planning, detailed design of HVAC/plumbing/fire protection systems and air systems as well as critical utilities. In addition, he has developed and managed several compliance driven projects related to oral solid dosage, sterile production, research and development, pilot plants, laboratories, biotechnology, food and beverage, cleanrooms and central plant renovations. He has extensive experience in successfully executing fast-track EPCMV projects. He earned his Bachelors of Science in Mechanical Engineering from Rochester Institute of Technology. He is certified in Plumbing Engineering and is a licensed professional Engineer in New Jersey. He is an active member of the American Society of Heating, Refrigerating & Air Conditioning Engineers (ASHRAE), National Fire Protection Association (NFPA), American Society of Plumbing Engineers (ASPE), and International Society for Pharmaceutical Engineering (ISPE). Mr. Bucklen earned a Bachelor of Science degree in Mechanical Engineering from the Rochester Institute of Technology.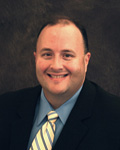 Brian T. Morris
Chief Financial Officer & Principal
Mr. Morris brings more than 20 years of accounting and financial expertise in the design/build and construction industries. Throughout his career, he has been a key contributor to profitability and growth of entrepreneurial companies through operational and financial leadership. As Chief Financial Officer and member of IPS' Senior Management Team, Mr. Morris provides financial leadership and fiscal management of company operations and the planning and execution of corporate planning initiatives.
Our Founders
Andrew A. Signore, PE
Co-Founder

Joseph A. Blanchard, P.E.
Co-Founder