Affiliate Companies
IPS is committed to offering the best and broadest range of technical expertise available in the industry. Our affiliate companies provide you with the experience and expertise you expect from IPS.


PharmaLogics Recruiting is a national search firm handling both contingent and retained searches. We offer unique knowledge and a long history of consulting in the Pharmaceutical and Biotechnology industries. Each recruiter at PharmaLogics Recruiting has a particular area of focus allowing them to become true experts in their field. Because of this focus, our contacts run deeper than other search firms, giving our clients access to the best and most relevant candidates available. Our goal is to help you attract the highest quality employees in the most efficient manner possible.
www.pharmalogicsrecruiting.com
---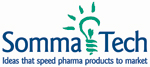 SommaTech is a pharmaceutical technology consulting company focused on providing clients with value-added solutions that speed pharma and biopharma products to market as well as helping clients achieve their business goals. SommaTech assists clients with strategic and tactical implementation to bring products to peak sales rapidly and fully realize the potential of the product's life cycle. Led by Russ Somma, PhD, SommaTech has over 21 successful NDAs and more than 50 product and product assessments.
---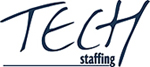 Tech Staffing has the resources and relationships to recruit and place all levels of executive and technical professionals. Our clients are many of the world's leading companies from a wide range of industries - pharmaceutical, biotechnology, power, petrochemical, scientific, transportation and environmental. With a combined 75+ years of industry knowledge and recruitment experience, our team possesses the unique skills and requirements of the industries we serve and, more important, the networks of qualified candidates to locate the top people in the field. Treating each employee and client as an individual, we have created an environment of passion for solid technical work and dedication to helping our clients succeed.